<!- sidebar-file='/sites/www.saintleothegreatschool.com/web/slg/_zumu_sidebar.html' -->
<!- box:box-2 -->
Quick Links
Homework
Lion's Den
Monthly Calendar
Parent Portal
Staff Directory
Forms
In the News
Nurse's Office
Parish Website
Email Login
This week our character trait words are HOPE & OPTIMISM. These words teach us to look on the bright side of life when those around us may only see the negative. They allow us to believe and dream of the impossible at times. We encourage our students to demonstrate these traits by remaining positive and allowing their confidence to strengthen when achieving their goals.
For more information about HOPE & OPTIMISM please click here or visit www.posproject.org.
<!!!!!!!!! DO NOT USE THE WYSIWYG EDITOR WITH THE PAGE !!!!!!!!!!> <!!!!!!!!! THIS MEANS YOU NEIL !!!!!!!!!>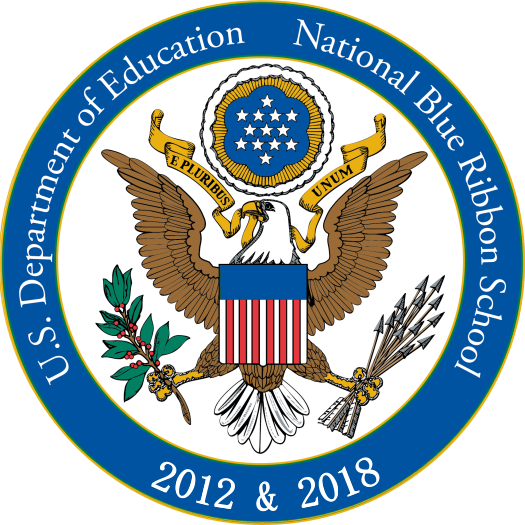 U.S. Department of Education Honors Saint Leo the Great School with Consecutive Blue Ribbon School of Excellence Awards
To view Saint Leo's Press Release, click here.
To view our 2018 National Blue Ribbon School Profile, click here.
Congratulations to our Saint Leo the Great Community – our students, faculty, staff, and parents – on receiving this coveted recognition!
A Message from the Principal
As we begin the New Year, the safety and well-being of our students continues to be our number one priority. With the cold weather upon us, it is a good time to review school procedures for Delayed Openings, Early Releases, and School Closings.
In the event of a delayed opening, early release, or school closing due to inclement weather or emergency, the following procedures will be followed:
Our school website www.saintleothegreatschool.com will include notification of delayed opening, early dismissal and/or emergency closing.
A detailed School Messenger notification will be sent to parents' emergency numbers. Please keep Genesis contact information updated.
Please DO NOT call the Parish Center or School.
In September, all parents receive an emergency form that must be completed and returned to the school office. Please remember that during an emergency dismissal, it is difficult to get through on the phone lines to the school. You may not be able to change your child's/children's route home at the last minute. Sometimes, the buses leave before you have the opportunity to get through to the school. Please talk to your child regarding emergency plans so that they are aware of their route home. Our first concern is the safety of the children should an emergency arise.
Saint Leo the Great School has students that reside in multiple public school districts. The public school districts determine whether or not buses will run during inclement weather. Saint Leo's Administration must consider multiple school district busing schedules when determining whether to have a delayed opening, early release or school closing.
Many public school districts have delayed openings and busing schedules are determined by those districts. Therefore, if the local public school district is on a 90 minute delayed opening, students attending Saint Leo's from that district will be picked up 90 minutes later than normal scheduled time. Students who are late due to this type of bus delay are not marked tardy. Parents must listen to their respective local radio stations or contact their home districts to ascertain this information.
In certain cases of inclement weather, Saint Leo's will run a delayed opening schedule. On delayed openings, students must not be dropped off at school earlier than the stated time. In the event that a district's schedule (and therefore, its transportation) does not coincide with Saint Leo's schedule, it is the responsibility of the parents and student to make the necessary, realistic effort for him/her to attend school.
In the event that a public school district is closed in which a student resides, but Saint Leo the Great School is open, it is the responsibility of parents to transport those students to and from school when there is no bus service.
Thank you for your help during these situations.
Sincerely,
Cornelius Begley
Principal
Saint Leo the Great PTA's Annual Gala will be held on February 23, 2019.
Please click on the icon above to buy Gala tickets and
raffle basket & 50/50 packages.
If you have any questions regarding registration for the gala, please contact McKenzie Hurley at
mlhurley20@gmail.com
.
Upcoming Events
Today:
Mon Jan 21
SCHOOL CLOSED - Martin Luther King Birthday
Wed Jan 23
12:30PM Dismissal
Fri Jan 25
"A Day"
Progress Reports (Grades K-2)
Sun Jan 27
Catholic Schools Week Begins
Tue Jan 29
Open House for Existing Families
Wed Jan 30
Teacher Appreciation Day
7th Grade Retreat (Group 1-6:15PM)
Thu Jan 31
7th Grade Retreat (Group 2-6:15PM)
Fri Feb 1
"B Day"
Student Appreciation Day "Souper Bowl" Dress Down Day
Sat Feb 2
2nd Grade Reconciliation (Group 1-9:00AM) (Group 2-11:30AM)
Google/Ical Link
Your generous financial support is needed to build the "Classrooms of Tomorrow" and to make our dream a reality.
To make your donation to the "Classrooms of Tomorrow" building project please click on the "Donate Now" icon above.Logout
To learn more about this important project please click on the "STEAM" icon above.
To learn how you can sponsor a classroom in your family's name and create a lasting educational legacy please contact Mr. Cornelius Begley, Principal, at 732-741-3133.
Thank you for your support. Your donation is greatly appreciated.