<!- sidebar-file='/sites/www.saintleothegreatschool.com/web/slg/_zumu_sidebar.html' -->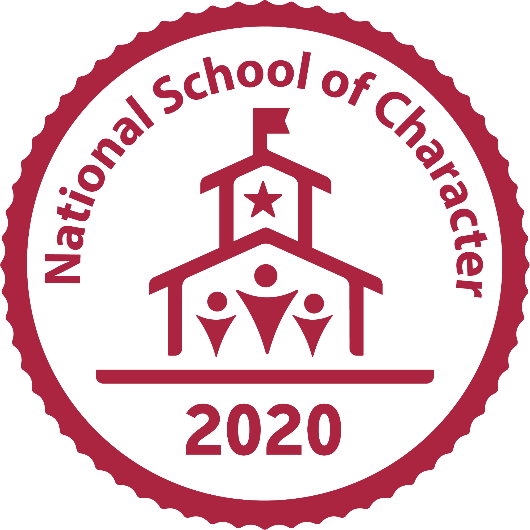 Saint Leo the Great School is proud to announce that in addition to our recent recognition as a 2020 New Jersey School of Character, we have now been recognized as a 2020 National School of Character. Saint Leo's is the first school in the Diocese of Trenton to be designated as such and one of only 84 schools throughout the country to be recognized as a 2020 National School of Character.
Character.org, a national advocate for character education, certifies schools that demonstrate a dedicated focus on character development which has a positive effect on academic achievement, student behavior, and school climate. These schools serve as an exemplary model for all schools across the United States.
During challenging times, it is even more critical that we ensure the continued spiritual, academic, and personal growth of our students. At Saint Leo the Great, our CHARACTER keeps us LION STRONG!
Congratulations to all!
To view Saint Leo's Press Release, click here.
Click above to see all of our great submissions from our School Spirit Day!
<!- box:box-2 -->
Quick Links
2020-2021 Re-Registration
Email Login
Forms
Homework
Lion's Den
Monthly Calendar
Nurse's Office
Parent Portal
Parish Website
Staff Directory


Check out our amazing Preschool program.
More...
Father's Club
As a father of a Saint Leo the Great School student, automatic membership in the Father's Club is an assured part of a great experience for you in the Saint Leo the Great community. With a mission to build and foster fellowship with all families in our community, we welcome all dads to join us in our endeavors to assist the school in improving Saint Leo's school and Parish for our children, and to ensure that the school community continues to foster an atmosphere of faith and growth. New members and ideas are always welcome.
Our Purpose:
The Father's Club is involved with many activities and functions throughout the school year. Our goal is always geared toward the betterment of our students and to share in the mission of Saint Leo the Great School. We create a forum for fathers of Saint Leo's students to get further involved with the Parish/School and their children, to socialize, network and make friends. We take pride in creating further opportunities for dads to demonstrate their faith and to provide occasions to practice their faith with their children and others.
The Father's Club adds to and contributes to the community spirit of the Parish and School and participates in social activities sponsored by the Father's Club to continue to foster a sense of community. The Father's Club organizes the Annual Father-Daughter Dance, supports events such as the PTA Christmas Bazaar and Parish Carnival, and sponsors an annual scholarship award for a graduating 8 th grade student.
Contact Information:
---
Dana Pascucci (President)
(917) 676-4714 or stleothegreatfathersclub@gmail.com