<!- sidebar-file='/sites/www.saintleothegreatschool.com/web/slg/_zumu_sidebar.html' -->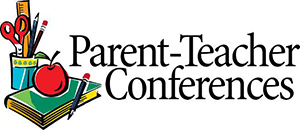 Conferences for students in Grades 3 – 8 are on October 10th, 17th, and 31st. At this time on-line scheduling has closed. Please contact your teacher directly to coordinate additional Parent-Teacher Conferences.
<!- box:box-2 -->
Quick Links
Summer Assignments
Homework
Virtual Backpack
Lion's Den
Monthly Calendar
Parent Portal
Staff Directory
Forms
In the News
Nurse's Office
Parish Website
Email Login
Father's Club
---
Purpose of Father's Club
---
Create a forum for fathers of Saint Leo's students to get further involved with the Parish/school and their children, socialize, network and make friends.
Create further opportunities for fathers to demonstrate their faith and provide occasions to practice their faith with their children and others.
Add to and contribute to the community spirit of the Parish/school.
Provide service to the school as directed/requested by the Principal of Saint Leo the Great School.
Participate in social activities sponsored by the Club to foster a sense of community among school fathers.
Organize the experience, expertise, networks, and connection of the fathers to benefit the Parish/school.
Conduct limited fundraising events to cover the expenses of the club and potentially pay for or supplement the costs of projects identified by the Principal or PTA/Athletic Association.
Assist the PTA, Athletic Association or other Saint Leo's organizations with setting up, cleaning up, etc. at events as requested.
Contact Information:
---
Dana Pascucci (President)
(917) 676-4714 or stleothegreatfathersclub@gmail.com