<!- sidebar-file='/sites/www.saintleothegreatschool.com/web/slg/_zumu_sidebar.html' -->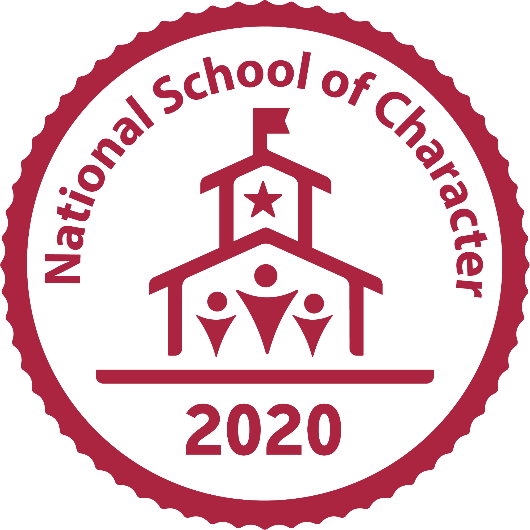 Saint Leo the Great School is proud to announce that in addition to our recent recognition as a 2020 New Jersey School of Character, we have now been recognized as a 2020 National School of Character. Saint Leo's is the first school in the Diocese of Trenton to be designated as such and one of only 84 schools throughout the country to be recognized as a 2020 National School of Character.
Character.org, a national advocate for character education, certifies schools that demonstrate a dedicated focus on character development which has a positive effect on academic achievement, student behavior, and school climate. These schools serve as an exemplary model for all schools across the United States.
During challenging times, it is even more critical that we ensure the continued spiritual, academic, and personal growth of our students. At Saint Leo the Great, our CHARACTER keeps us LION STRONG!
Congratulations to all!
To view Saint Leo's Press Release, click here.
Click above to see all of our great submissions from our School Spirit Day!
<!- box:box-2 -->
Quick Links
2020-2021 Re-Registration
Email Login
Forms
Homework
Lion's Den
Monthly Calendar
Nurse's Office
Parent Portal
Parish Website
Staff Directory


Check out our amazing Preschool program.
More...
School Board
The primary mission of the Saint Leo the Great Parish School Board is to develop, implement, monitor, evaluate and revise the strategic plan for the school. The strategic plan will embody the vision and the mission of Saint Leo the Great School. In addition, the strategic plan will contain the goals and action plans for Catholic Identity, enrollment, marketing, public relations, educational programs, finances, development and facilities as well as campus safety and security.
Purpose
The Board, a board of delegated responsibility, gathers in the spirit of the Gospel to promote, sustain and ensure the ministry of quality Catholic education and formation. This is accomplished by providing vision, leadership, and accountability in collaboration with the diocese and local administrators as well as key representatives of the school, parish and business community. This is further achieved by making informed and deliberative decisions in designated areas and proposing recommendations in other areas to the Pastor or his delegate who makes the final decision.
Membership, Appointments and Terms of Office
The Saint Leo the Great Parish School Board is comprised of nine members appointed by the Pastor and Principal. No more than 3 of the members will represent the parent community. Members are appointed for a term of three years and may serve up to three consecutive terms.

There are opportunities for interested parishioners to serve as "at large" members of some of the committees listed above. If you are interested in learning more about these opportunities please e-mail us at slgschoolboard@yahoo.com.
Responsibilities of the Parish School Board
A Catholic school board in the Diocese of Trenton is a body whose members are selected to participate in the decision-making process in delegated areas of responsibility. A parish school is part of the educational mission of the parish for which the pastoral leadership is responsible. Administrative responsibilities are delegated to the school principal and the School Board who are accountable to the pastoral leadership of the parish and to the diocese.

Delegated responsibilities of the parish school board include the following:

Develop and approve a long range strategic plan for the school

Be accountable for the fiscal viability of the school

Monitor programs to ensure that the values of the school's philosophy are clearly reflected in the co-curricular and academic programs

Review policies and procedures in terms of state law and regulations

Evaluate and address the facilities in terms of safety, fire and health codes

Develop a marketing and public relations plan for the school

Develop and evaluate a comprehensive development plan that includes diverse activities and programs to promote the school