<!- sidebar-file='/sites/www.saintleothegreatschool.com/web/slg/_zumu_sidebar.html' -->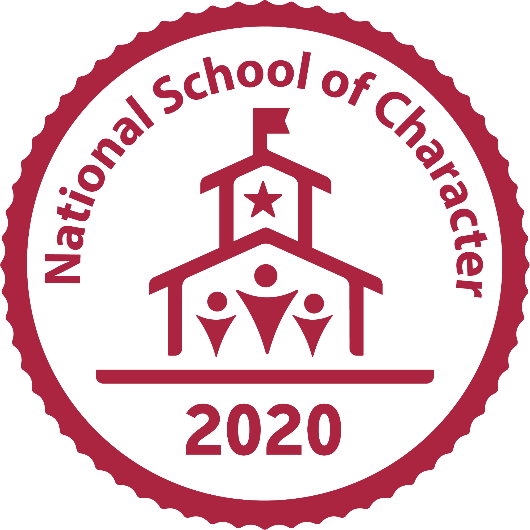 Saint Leo the Great School is proud to announce that in addition to our recent recognition as a 2020 New Jersey School of Character, we have now been recognized as a 2020 National School of Character. Saint Leo's is the first school in the Diocese of Trenton to be designated as such and one of only 84 schools throughout the country to be recognized as a 2020 National School of Character.
Character.org, a national advocate for character education, certifies schools that demonstrate a dedicated focus on character development which has a positive effect on academic achievement, student behavior, and school climate. These schools serve as an exemplary model for all schools across the United States.
During challenging times, it is even more critical that we ensure the continued spiritual, academic, and personal growth of our students. At Saint Leo the Great, our CHARACTER keeps us LION STRONG!
Congratulations to all!
To view Saint Leo's Press Release, click here.
Click above to see all of our great submissions from our School Spirit Day!
<!- box:box-2 -->
Quick Links
2020-2021 Re-Registration
Email Login
Forms
Homework
Lion's Den
Monthly Calendar
Nurse's Office
Parent Portal
Parish Website
Staff Directory


Check out our amazing Preschool program.
More...
PM Care Program
Our PM Care is open to students in the 4 Year Old Preschool through 5 th Grade. Students in other grades will be accepted on a case by case basis.
Our PM Care Program is committed to providing our students a safe and structured learning environment under the direction of a loving and dedicated staff.
The program runs:
Monday through Friday
2:40 to 5:40 PM

Half Days
12:30 to 5:40 PM
PM Care will not be available on the following dates during the 2019-2020 school year:
October 31, November 26, December 20, February 14, April 8, May 1, May 21, June 5, and June 12.
In order to utilize the PM Care Program the first week of school, a completed registration form and fee must be submitted to the Main Office no later than August 23 rd .
For information regarding our fee schedule and registration forms, please see the forms below.