<!!!!!!!!! DO NOT USE THE WYSIWYG EDITOR WITH THE PAGE !!!!!!!!!!> <!!!!!!!!! THIS MEANS YOU NEIL !!!!!!!!!>
A Message from the Principal
On Groundhog Day, Punxsutawney Phil informed us that he thinks we will have an early spring. While we hope correct, it is important that everyone continues to be prepared in case we have a delayed opening or school closing due to inclement weather.
In the event of a delayed opening, early release, or school closing due to inclement weather or emergency, the following procedures will be followed:
Our school website will include notification of delayed opening, early dismissal and/or emergency closing.
A detailed Message will be sent to parents' emergency numbers. Please keep School Messenger contact information updated.
Saint Leo the Great School has students that reside in multiple public school districts. The public school districts determine whether or not buses will run during inclement weather. Saint Leo's Administration must consider multiple school district busing schedules when determining whether to have a delayed opening, early release or school closing.
In certain cases of inclement weather, Saint Leo's will run a delayed opening schedule. On delayed openings, students must not be dropped off at school earlier than the stated time. In the event that a district's schedule (and therefore, its transportation) does not coincide with Saint Leo's schedule, it is the responsibility of the parents to make the necessary, realistic efforts for him/her to attend school.
Please remember that the safety of all is our first priority when making these decisions. Thank you in advance for your patience and flexibility.
Sincerely,
Cornelius Begley
Principal
The 2020 SLG Spring Soirée will be held on Saturday March 28th at Navesink Country Club. Click on the icon above for more information and to purchase tickets.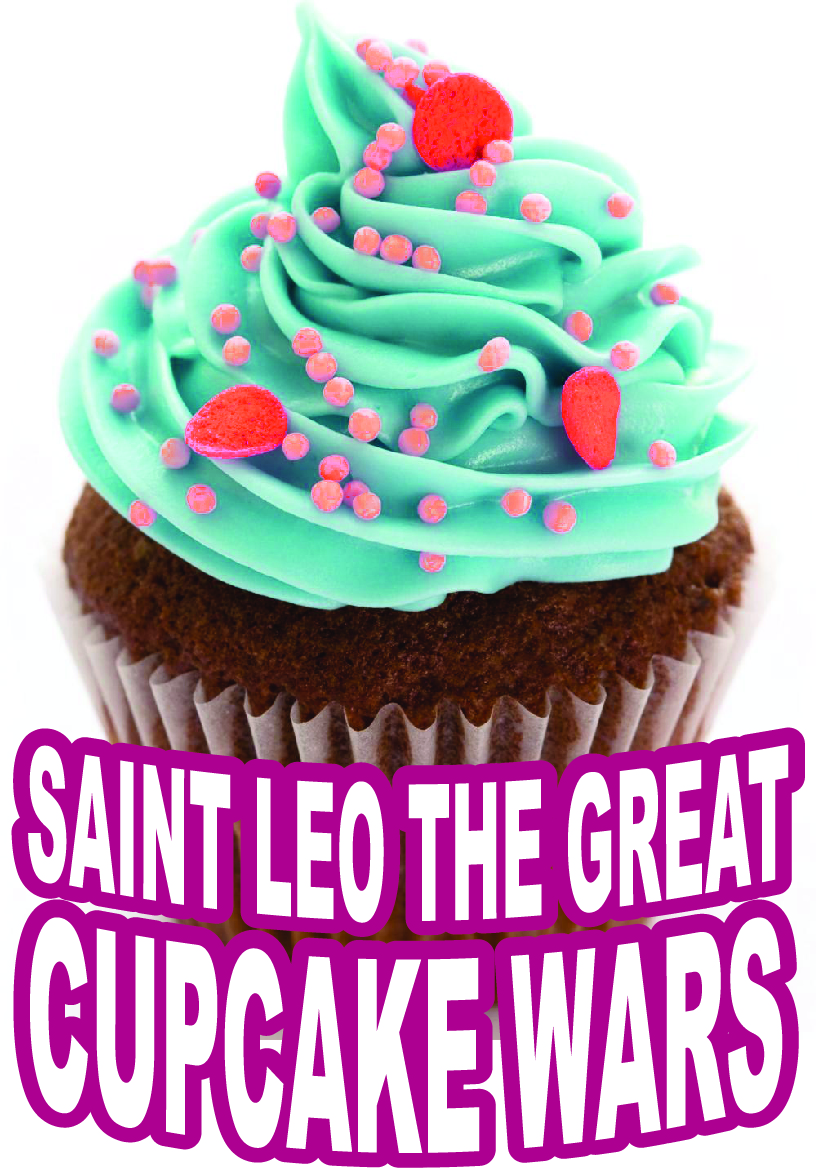 The 2020 SLG Cupcake Wars will be held on Monday, February 24th. Cupcakes will be judged for
best tasting and best decorated. All are welcome to come and enjoy these sweet treats! Click on
the icon above for more information and to register.
Upcoming Events
Today:
Wed Feb 19
Diocesan Mission Assembly
Thu Feb 20
Sports Sign Ups in AAC (8:00-9:30AM)
Fri Feb 21
"A Day"
Girls Volleyball Clinic (3:00-5:00PM)
Sat Feb 22
8th Grade Confirmation (11:30AM-5:15PM) followed by Mass (5:30PM)
Knights of Columbus Comedy Night - (8:00PM - AAC)
Sun Feb 23
2nd Grade Mass (11:30AM)
Mon Feb 24
PTA Cupcake Wars (6:30PM-AAC)
Wed Feb 26
Ash Wednesday
Thu Feb 27
Lifetouch Spring Pictures
Fri Feb 28
"B Day"
Sat Feb 29
8th Grade Confirmation (11:30AM-5:15PM) followed by Mass (5:30PM)
Sun Mar 1
7th Grade Mass (11:30AM)
Wed Mar 4
12:30PM Dismissal
Google/Ical Link