<!- sidebar-file='/home/sites/www.saintleothegreatschool.com/web/slg/_zumu_sidebar.html' -->
<!- box:box-2 -->
Quick Links
Homework
Summer Assignments
Virtual Backpack
Lion's Den
Monthly Calendar
Parent Portal
Staff Directory
Forms
Grocery Magic
In the News
Nurse's Office
Parish Website
Email Login
<!!!!!!!!! DO NOT USE THE WYSIWYG EDITOR WITH THE PAGE !!!!!!!!!!> <!!!!!!!!! THIS MEANS YOU NEIL !!!!!!!!!>
A Message from the Principal
For the last three weekends, our second grade students have received their First Holy Communion/Eucharist. They have come before God and our community and taken an important and exciting step in their faith formation. They have received Christ's body and blood present in the consecrated host. The presence of Christ in the Eucharist isn't just symbolic, it's real. In receiving First Holy Communion, our children have become intimately united with Jesus Christ. The community of Saint Leo the Great offers praise and good wishes to our First Holy Communicants and hopes that the Lord Jesus will be their source of hope and salvation as they continue to walk in Faith.
May Christ's life and love fill them today and every time they receive Him in Holy Eucharist. May they always know God's love for them and be guided by His mercy.
Congratulations!
Sincerely,
Cornelius Begley
Principal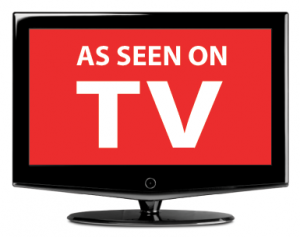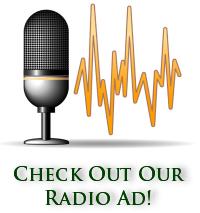 Upcoming Events
Today:
Thu May 25
Ascension Thursday (9:00AM Mass - Church)
Spring Pep Rally
Fri May 26
School Closed
Mon May 29
School Closed
Wed May 31
PTA Sponsored Assembly - "Prismatic Magic" (9:30AM - PRK-8th Grade)
Fri Jun 2
"B Day"
Mon Jun 5
3YO 3-Day Promotion (9:00AM - Classroom)
4YO Promotion (10:00AM - AAC)
Tue Jun 6
2YO 2-Day Promotion (9:00AM - Classroom)
7th Grade Fiesta - (Cafeteria)
PTA Book Fair @ Barnes & Noble
Wed Jun 7
Baccalaureate Prayer Service - (10:00AM - Church)
Awards Night - (7:00PM - AAC)
Thu Jun 8
Baccalaureate Mass & Reception - (7:00PM - AAC)
Fri Jun 9
"A Day"
12:30PM Dismissal
8th Grade Graduation - (5:00PM - Church)
Mon Jun 12
Kindergarten Graduation
12:30PM Dismissal
Tue Jun 13
Field Day
12:30PM Dismissal
Wed Jun 14
12:30PM Dismissal
Thu Jun 15
12:30PM Dismissal
Fri Jun 16
12:30PM Dismissal
Last Day of School for Students
Mon Jun 19
Last Day of School for Faculty
Carnival
Tue Jun 20
Carnival
Wed Jun 21
Carnival
Thu Jun 22
Carnival
Fri Jun 23
Carnival
Sat Jun 24
Carnival
Google/Ical Link