<!- box:side-1 -->
Support SLG
COVID-19 Relief Fund
Playground Brick Donation Form (pdf)
Classrooms of Tomorrow
Donation Form
In Memory of
In Honor of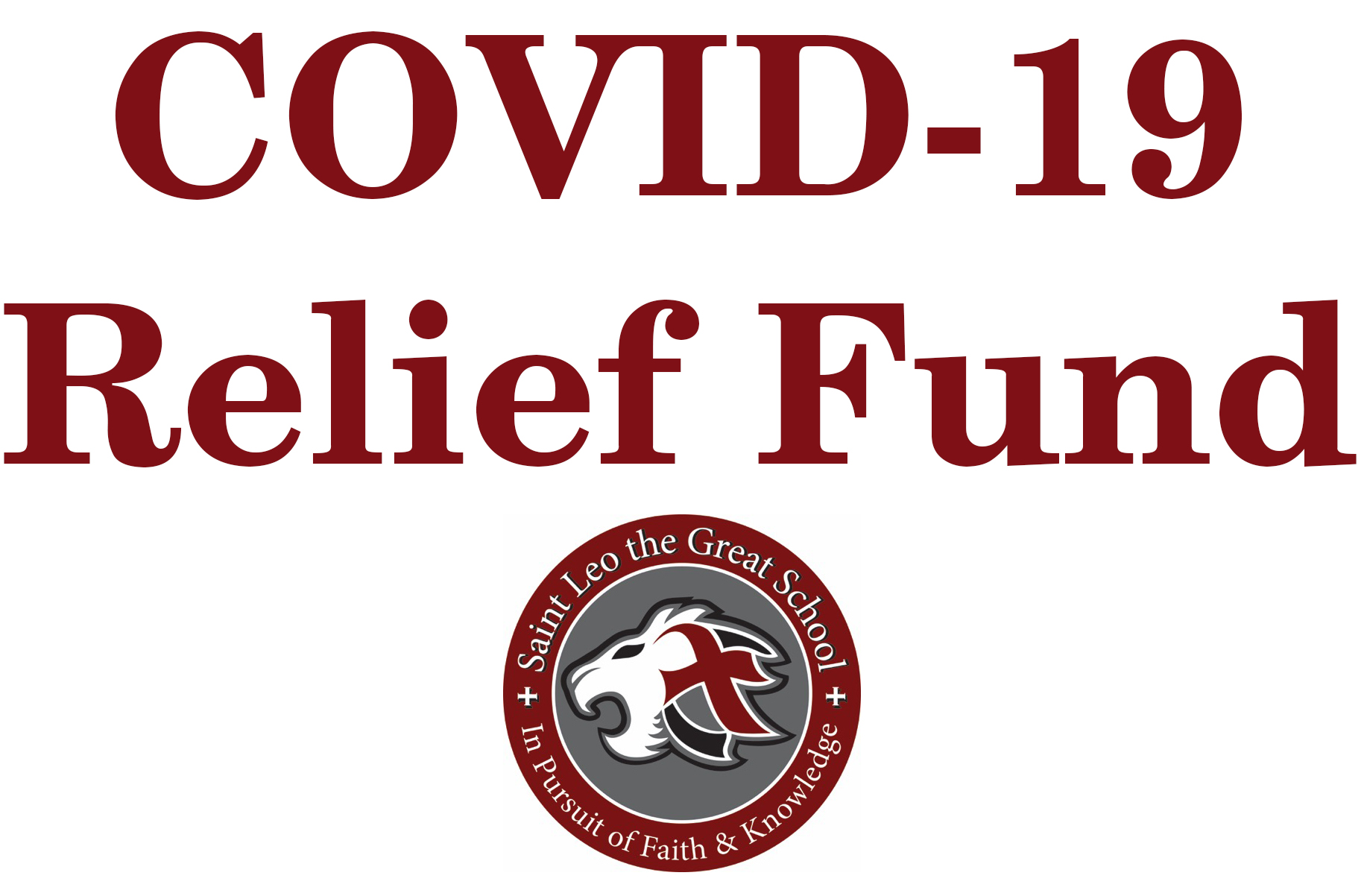 Click on the icon above to make a donation!
Dear Saint Leo the Great School Community,
We are looking for your financial support to help allow Saint Leo the Great School to continue to offer its top tier faith-based education.  We plan for a September school re-opening that will be safe and healthy, and one which continues to offer diverse state-of-the-art educational opportunities which will maximize the learning experience for all students. We must turn our attention now to the upcoming school year. It is reasonable to assume we will be living with COVID-19 for the foreseeable future. We cannot allow that reality to diminish all the work and effort put forth by so many to educate our children.
It is vital that our children are welcomed back to a healthy and safe environment for in-person education. Governor Murphy and the New Jersey Department of Education released the "Road Back: Restart and Recovery Plan for Education," which puts forth guidance that ensures a safe school re-opening. Measurable steps specified in the plan have already been undertaken by us at considerable cost. We now need the support of generous donors like you to continue to make the necessary changes and to help defray earlier costs.
We have established a COVID-19 Relief Fund in order to raise the $425,000 needed for the health and safety of our more than 600 students. Unfortunately, because of the COVID-19 pandemic we were forced to close our school and thus were unable to conduct our traditional fund-raising opportunities.  By making a tax-deductible donation to our COVID-19 relief fund, you will be directly contributing to the future of our children. In addition, your generosity as a supporter will be acknowledged on our School web site and on the Classrooms of Tomorrow Donor Recognition Wall located on the second floor in the school.
Below is a brief financial recap of expended funds that were required because of the COVID-19 Pandemic:
Bathroom Renovations - $115,000
Plexiglas Desktop Barriers - $50,000
HVAC Cleaning and Sterilization - $20,000
HVAC Sterilization System - $100,000
Video Streaming Equipment - $55,000
Technology Upgrades - $40,000
Entry System - $15,000
Daily Cleaning Service - $30,000
     Total Costs - $425,000
Funds raised that exceed the cost of COVID-19 related improvements, will go directly to the following projects:
Classroom Re-Configurations - $85,000
HVAC Equipment Upgrades - $150,000
School Boilers - $75,000
Preschool Stair Entrance Area - $30,000
Saint Leo the Great School is depending on your generous assistance as we look forward to one of our essential missions: educating children. We ask that you send your contribution as soon as possible.To make your electronic donation please click on the icon above or you can make checks payable to "Saint Leo the Great." Please indicate COVID-19 in check memo area, include the below slip with your donation, and send to the school office.  Your donation will help us provide our students and staff a safe, secure, and healthy school environment.
Thank you in advance for your generous support!