<!- sidebar-file='/home/sites/www.saintleothegreatschool.com/web/slg/_zumu_sidebar.html' -->
Friday, May 15 7:00-11:00PM
EIGHT Games
One SUPER Jackpot
Three Boards for EACH Game
Must be 18+ to play
To register online visit www.stleothegreat.com
Quick Links
Lion's Den
Monthly Calendar
Parent Portal
Staff Directory
Forms
Grocery Magic
In the News
Nurse's Office
Parish Website
Email Login
A Message from the Principal
Congratulations to the talented actors who performed this year's play, The Big Bad Musical. The play was a great success! The concept was inventive and unique so a big thank you to Mrs. Brennan, our producer. The comedy, suspense and musicality of the show was outstanding and students truly showed their talents and abilities as they braved the big stage. Thank you to those that came out to support our students and I hope everyone had an enjoyable time!
Sincerely,
Cornelius Begley
Principal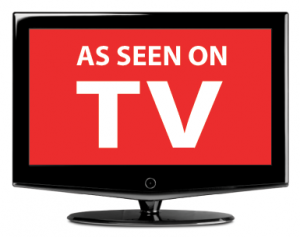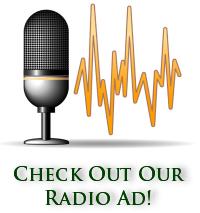 <!!!!!!!!! DO NOT USE THE WYSIWYG EDITOR WITH THE PAGE !!!!!!!!!!> <!!!!!!!!! THIS MEANS YOU NEIL !!!!!!!!!>
Friday, May 1st
9:00-10:00AM Mass celebrated in Saint Leo the Great Church
10:00-10:45AM Refreshments & Light Fare Served in AAC (gym)
for our "Grand Day" guests
10:45-11:45AM Classroom Visits for our "Grand Day" guests
11:45AM Regular student schedule resumes.
If a student is leaving early, they must have an
Early Dismissal form filled out. This form can be
found by clicking on the link below.
12:30PM Half Day Dismissal
Please remember there is NO MOESC Busing and NO PM CARE on Grand Day.
News and Announcements
Monday, May 4th
Our Athletic Association is sponsoring a Golf Outing on May 4th at Pebble Creek Golf Club. Please click on the photo above for more details.
Upcoming Events
Today:
Mon Apr 27
» Preschool 3YO/3 Day Field Trip - Middletown Arts Center
» PTA Meeting & Social Media Presentation - 7:00PM - Cafeteria
Tue Apr 28
» Preschool 3YO/2 Day Field Trip - Middletown Arts Center
» "Hats for Toys" Day
Wed Apr 29
» PTA Program - "Science Circus" (Grades PRK-3 & 4-8)
Thu Apr 30
» 7th Grade Field Trip - Great Adventure
Fri May 1
» "B Day"
» 12:30PM Dismissal - "Grand Day" - No MOESC Busing
» No PM Care
Sat May 2
» First Communion - 9:00AM & 11:30AM
Mon May 4
» Athletic Association Golf Outing at Pebble Creek Golf Course
Tue May 5
» Manners Luncheon (Grades 1 & 5)
Wed May 6
» 8th Grade Caps & Gown Photos
Fri May 8
» "A Day"
» 5th Grade Mother's Day Luncheon
» Grocery Magic Forms Due
Sat May 9
» First Communion - 9:00AM & 11:30AM
Sun May 10
» Happy Mother's Day