<!- sidebar-file='/sites/www.saintleothegreatschool.com/web/slg/_zumu_sidebar.html' -->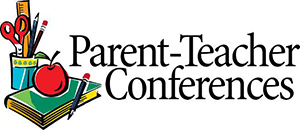 Conferences for students in Grades 3 – 8 are on October 10th, 17th, and 31st. At this time on-line scheduling has closed. Please contact your teacher directly to coordinate additional Parent-Teacher Conferences.
<!- box:box-2 -->
Quick Links
Summer Assignments
Homework
Virtual Backpack
Lion's Den
Monthly Calendar
Parent Portal
Staff Directory
Forms
In the News
Nurse's Office
Parish Website
Email Login
Diocesan Tuition Assistance Program
Diocesan Tuition Assistance Program for Families with Children Attending Catholic Schools
Information and Application for the 2018-2019 School Year will be posted once they are available.
2017-2018 School Year
Tuition assistance is awarded each year to families with children in our Catholic schools in
grades K-12. Awards are made based on financial need.

How is the determination made?
In order to ensure a fair and impartial analysis, application is made through FACTS Management Company, our 3rd party provider.
Information contained in the application along with the supporting materials is used to determine financial need. The formula utilized has been especially designed for families with children attending Catholic school. This calculation is based on a moderate standard of living for the geographic area of the applicant, further ensuring a realistic result. This formula allows FACTS Management to determine the ability of a family to pay for private education. FACTS Management then initiates a comprehensive review and verification process ensuring the accuracy of the data.

Award Amount - Families who apply can receive up to one-half of the school's in-parish tuition rate.

Way to apply - (One application per family.)
ONLINE APPLICATION ONLY (Fee – $30.00)
Complete the online application and submit your supporting tax documents to FACTS.
The Application Fee of $30.00 must be paid online at the time the family submits their application. Forms of payment include, debit cards, most major credit cards or electronic check.
Applications are available in English and Spanish.

Questions for Spanish speaking applicants - Call 1-866-315-9262 and listen for prompts.
Grades K-8
Applications postmarked by March 3, 2017 will be evaluated in Round 1. Typically, applications in the first round are submitted by existing school families or new families who register during Catholic Schools Week. Applications denied tuition assistance in Round 1 will be automatically reconsidered in Round 2. All applications must be complete, containing all supporting tax documentation.
Applications postmarked by May 15, 2017 will be evaluated in Round 2. This is the final opportunity to apply for diocesan financial aid. Typically, applications in the second round are submitted by families who register late, regardless of whether they are new or existing families. All applications must be complete, containing all supporting tax documentation.
In some cases, follow-up inquiries are made by FACTS. It is recommended that families submit the application as soon as possible.
Applications received with all supporting documentation after June 1st will be considered only if additional funds become available.
Families will be notified by letter whether or not an award is granted. When the letter is received the parent should contact the school.
If an award is received – contact the school to work out adjusted tuition payments;

If you are denied diocesan tuition assistance - contact your school and inquire if any funds are available directly from the school.
-------------------------------------------------------------------------------------------------------------------
Grades 9-12
All applications must be complete, containing all supporting tax documentation. Awards are based on a rolling submission. Notification will be made by the school.
For more information on High School Financial Aid, visit your high school's website.

Questions?
Maureen Leach
Bursar
Saint Leo the Great School
Phone: (732) 747-5466
Email: MaureenLeach@stleothegreat.com
or

FACTS Management Company
Phone: 1-866-315-9262
or
Kathleen Golazeski
Coordinator of School Finances
Diocese of Trenton
Phone: (609) 403-7168
Email: kgolaz@dioceseoftrenton.org