<!- sidebar-file='/sites/www.saintleothegreatschool.com/web/slg/_zumu_sidebar.html' -->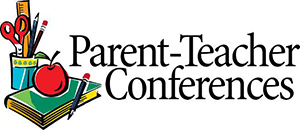 Conferences for students in Grades 3 – 8 are on October 10th, 17th, and 31st. At this time on-line scheduling has closed. Please contact your teacher directly to coordinate additional Parent-Teacher Conferences.
<!- box:box-2 -->
Quick Links
Summer Assignments
Homework
Virtual Backpack
Lion's Den
Monthly Calendar
Parent Portal
Staff Directory
Forms
In the News
Nurse's Office
Parish Website
Email Login
Open House and Tours
Our Open House will be held on Tuesday, January 9, 2018 from 8:30-10:30AM , but Individual or Small Group Tours are available after Open House Day for families wishing to visit Saint Leo's.
Saint Leo the Great School offers small group tours on selected school days each week. Tours begin at 9:00 AM from the school lobby and last approximately 45 minutes to one hour. NO TOURS ARE AVAILABLE AFTER 1:00PM . FRIDAY AND WEEKEND TOURS ARE NOT OFFERED . These tours enable families to see our school on a typical school day and to obtain information regarding the school and its programs.
RESERVATIONS ARE REQUIRED for these tours as space is limited on each tour day.
Folders containing information about the school as well as applications for admission are available on your tour day or you may call the Admissions Office to have one mailed to you. You may fill out the application and attach a $25.00 non-refundable application fee and return it to our school office by the Application Deadline Date of Friday, February 2, 2018.
For reservations and information, please call the Admissions Director, Mrs. Pamela Sheridan, at 732-741-3133 Ext. 200 between 8:30 AM and 3:30 PM on the days that school is in session.