<!- sidebar-file='/sites/www.saintleothegreatschool.com/web/slg/_zumu_sidebar.html' -->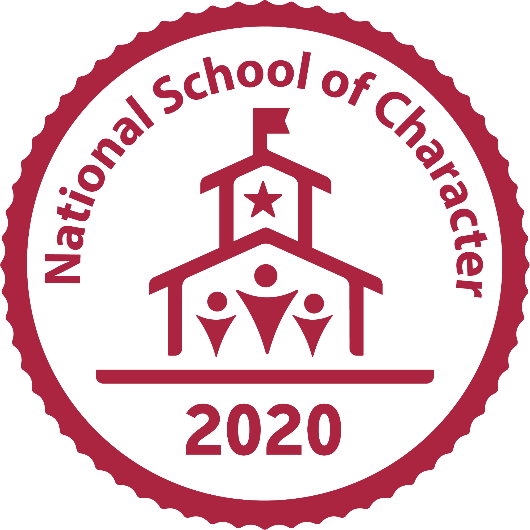 Saint Leo the Great School is proud to announce that in addition to our recent recognition as a 2020 New Jersey School of Character, we have now been recognized as a 2020 National School of Character. Saint Leo's is the first school in the Diocese of Trenton to be designated as such and one of only 84 schools throughout the country to be recognized as a 2020 National School of Character.
Character.org, a national advocate for character education, certifies schools that demonstrate a dedicated focus on character development which has a positive effect on academic achievement, student behavior, and school climate. These schools serve as an exemplary model for all schools across the United States.
During challenging times, it is even more critical that we ensure the continued spiritual, academic, and personal growth of our students. At Saint Leo the Great, our CHARACTER keeps us LION STRONG!
Congratulations to all!
To view Saint Leo's Press Release, click here.
Click above to see all of our great submissions from our School Spirit Day!
<!- box:box-2 -->
Quick Links
2020-2021 Re-Registration
Email Login
Forms
Homework
Lion's Den
Monthly Calendar
Nurse's Office
Parent Portal
Parish Website
Staff Directory


Check out our amazing Preschool program.
More...
Our History
Over 60 years ago, on April 22, 1959, the official ground breaking ceremony for Saint Leo the Great Church and School took place, followed by the blessing and dedication in June of 1960. Initially, the school was staffed by the Sisters of Saint Francis of Glen Riddle, Pennsylvania. By September, 201 students in grades 1 through 4 were welcomed into Saint Leo the Great School by five members of the faculty. Their commitment to Catholic values and high quality education continued through our school transition from religious sisters to lay educators. By 1962, the school accommodated all grades from 1 through 8. The kindergarten was added in 1981, followed by a Preschool program in 1992. Presently, Saint Leo the Great School has teachers and paraprofessionals that number 71 and serve nearly 600 students in preschool through grade 8. All of our educators are certified teachers and many possess advanced degrees in the field of education and are highly qualified in specialized fields.
Our school has been, and continues to be, under the direction of the Diocese of Trenton. A successful organization requires the help and support of many. Our School is currently endorsed by numerous supporting organizations including the PTA, the Athletic Association, Fathers' Club and the School Board of Trustees.
Since that first opening day, there have been numerous additions and changes to our curriculum and facility. In 1987, the Parish Arts and Athletic Center was built and houses a state of the art stage for theatrical productions and a regulation size gymnasium. In 2002, an expansive new wing was built, more than doubling the size of the school by adding new classrooms and upgrades to the school building.
In 2012, and again in 2018, Saint Leo the Great School was named a National Blue Ribbon school by the United States Department of Education, recognizing us as an Exemplary High Performing School of Academic Excellence, placing us in the top ten percent on national assessments, among other criteria.
In 2016, we proudly added a character education program called the "Positivity Project," which enables students to recognize character strengths within themselves and in others, thus internalizing the belief that "other people matter."
In 2018, "Classrooms of Tomorrow" were constructed to accommodate our STEAM program. This is an educational approach to learning that uses Science, Technology, Engineering, the Arts and Mathematics as access points for guiding student inquiry, dialogue and critical thinking. Personnel increased, challenging programs were added, and our curriculum expanded beyond the traditional core disciplines to include 21 st century subjects. We are at the forefront of new and innovative educational practices, which are vital to our students' ability to thrive in the present and in the rapidly approaching future.
Almost 60 years after our opening, we are proud of our many past accomplishments and continue to have high expectations for the future, while we diligently and conscientiously follow our mission to provide an environment where all of our students encounter the Living God through the proclamation of the Gospel of Jesus Christ.
We are Saint Leo the Great.