<!- sidebar-file='/sites/www.saintleothegreatschool.com/web/slg/_zumu_sidebar.html' -->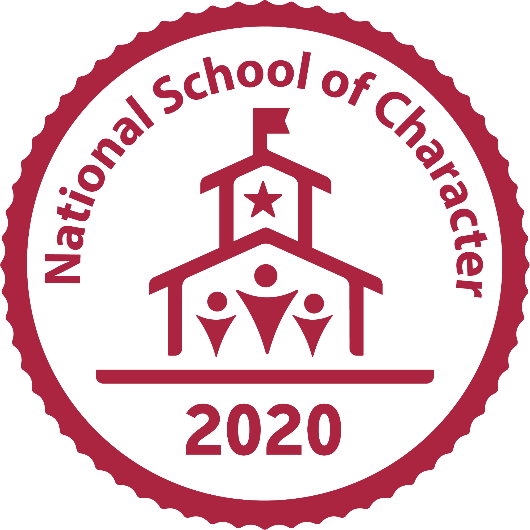 Saint Leo the Great School is proud to announce that in addition to our recent recognition as a 2020 New Jersey School of Character, we have now been recognized as a 2020 National School of Character. Saint Leo's is the first school in the Diocese of Trenton to be designated as such and one of only 84 schools throughout the country to be recognized as a 2020 National School of Character.
Character.org, a national advocate for character education, certifies schools that demonstrate a dedicated focus on character development which has a positive effect on academic achievement, student behavior, and school climate. These schools serve as an exemplary model for all schools across the United States.
During challenging times, it is even more critical that we ensure the continued spiritual, academic, and personal growth of our students. At Saint Leo the Great, our CHARACTER keeps us LION STRONG!
Congratulations to all!
To view Saint Leo's Press Release, click here.
Click above to see all of our great submissions from our School Spirit Day!
<!- box:box-2 -->
Quick Links
2020-2021 Re-Registration
Email Login
Forms
Homework
Lion's Den
Monthly Calendar
Nurse's Office
Parent Portal
Parish Website
Staff Directory


Check out our amazing Preschool program.
More...
Myschoolaccount.com set up
NEW LUNCH SYSTEM
Welcome to Saint Leo's Cafeteria new lunch system www.myschoolaccount.com . The system allows you to preorder (bag lunch) a lunch or replenish funds all from the same account. Preorder (bag lunch) cut off is no later than 11:59 pm the night berfore.
The new system requires you to create a parent account. Please follow the instructions below:
1. Go to www.myschoolaccount.com .
2. Click "Create Account" on the top menu bar.
3. Fill in the required information on the "Parent Account Sign-Up page."
4. Choose (SaintLeothegreatschool) from the "School District" drop down menu.
5. Create a User ID and Password
6. Click the "Accept" box, and then click "Signup." An email will be sent to your email address that will contain a "verification code."
After you receive the "verification code" you may begin to add your child's information. To do this, you will need to:
1. Go to www.myschoolaccount.com and login using your previously created user ID and password.
2. Enter the "verification code" to verify your account and email address.
3. Begin adding your child's information according to the guidelines provided. You will need each of your child's student ID** numbers to add each child.
4. After the child is added you will be able to view the lunch account activity and make payments to the child's lunch account.
You are free to choose the amount of each deposit. Any money that is not spent by the end of the school year will be available the following school year. There is a per transaction convenience fee associated with each deposit.
If you have any questions, please contact the school cafeteria at cafeteria@saintleothegreatschool.com or call (732)-741-3136.
* Questions regarding the www.myschoolaccount.com service should be directed to support@myschoolaccount.com.