<!- sidebar-file='/sites/www.saintleothegreatschool.com/web/slg/_zumu_sidebar.html' -->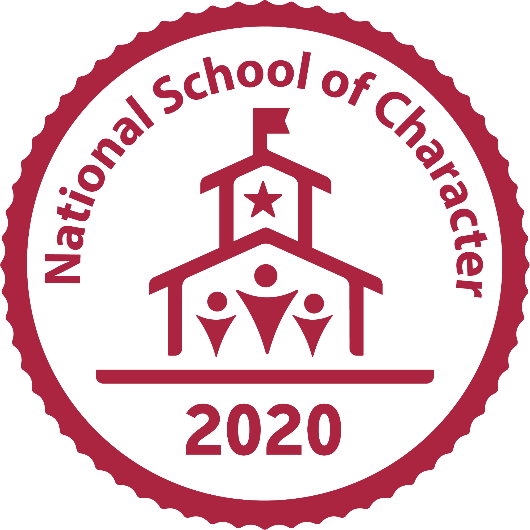 Saint Leo the Great School is proud to announce that in addition to our recent recognition as a 2020 New Jersey School of Character, we have now been recognized as a 2020 National School of Character. Saint Leo's is the first school in the Diocese of Trenton to be designated as such and one of only 84 schools throughout the country to be recognized as a 2020 National School of Character.
Character.org, a national advocate for character education, certifies schools that demonstrate a dedicated focus on character development which has a positive effect on academic achievement, student behavior, and school climate. These schools serve as an exemplary model for all schools across the United States.
During challenging times, it is even more critical that we ensure the continued spiritual, academic, and personal growth of our students. At Saint Leo the Great, our CHARACTER keeps us LION STRONG!
Congratulations to all!
To view Saint Leo's Press Release, click here.
Click above to see all of our great submissions from our School Spirit Day!
<!- box:box-2 -->
Quick Links
2020-2021 Re-Registration
Email Login
Forms
Homework
Lion's Den
Monthly Calendar
Nurse's Office
Parent Portal
Parish Website
Staff Directory


Check out our amazing Preschool program.
More...
Instant Alert System
Keeping families informed in a timely manner helps to ensure student safety and improve student success and growth. To make sure that you are receiving school news and alerts in the ways that work best for you, Saint Leo the Great School utilizes the communications system SchoolMessenger .
With SchoolMessenger, parents have 24/7/365 access to important school notifications such as weather, emergency alerts, school closings, cancellations of after school events, transportation issues, and school information/activities.
The following category definitions explain which category will be utilized by the school to alert parents and staff to the various situations. This is not meant to be an exhaustive list, but rather a sampling of the types of notification for each category.
Category Definitions
General – Most of our notifications are in this form. This type of message would be basic school information, activities, announcements, and PTA events. Emergency contacts may want to opt out of this broadcast type, whereas primary guardians would like to receive it.

Non-School Hours Emergency – This category of messages includes school wide issues that are sent outside the normal school hours. Messages in this category include items such as emergency closings, delayed openings, and other urgent notices. Primary Guardians will need to be notified of this type of message, however, secondary contacts may wish to opt out of these non-school hour messages.

School Hours Emergency – This category of messages includes school wide issues that are sent during normal school hours. Messages in this category include items such as unreported absences, emergency closings, early dismissals, health and safety issues, and other urgent notices. All contacts might need to be notified of this because primary guardians could be working.
All families with a student(s) enrolled at Saint Leo the Great School have a secure and verified account through the email address and phone numbers that Saint Leo's has on file.
You can log onto your profile at any time to update your contact information. Maintaining the accuracy of your profile will increase the ability of the school to keep you informed.
Accessing SchoolMessenger is easy. SchoolMessenger is available over the web at https://go.schoolmessenger.com or you can download the mobile app. Just follow the three steps below.
Click the Sign Up Button on the top of the web page, or download the SchoolMessenger App from the Apple App Store or Google Play Market.

Enter your email address and create a password. An email will be sent to that address with a secure token.

After authenticating via email, return to School Messenger and Log In in using your email and password.
Once these steps are completed, you can now go back to your Log In and under your name select 'Preferences' to change your account settings.
If at any time your Contact phone numbers or email addresses change, please contact the Main Office so the information can be updated in the system.
If at any time you are having difficulty with the SchoolMessenger system, please feel free to call the Main Office for assistance.