<!- sidebar-file='/sites/www.saintleothegreatschool.com/web/slg/_zumu_sidebar.html' -->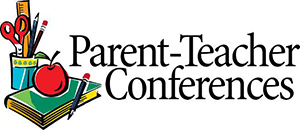 Conferences for students in Grades 3 – 8 are on October 10th, 17th, and 31st. At this time on-line scheduling has closed. Please contact your teacher directly to coordinate additional Parent-Teacher Conferences.
<!- box:box-2 -->
Quick Links
Summer Assignments
Homework
Virtual Backpack
Lion's Den
Monthly Calendar
Parent Portal
Staff Directory
Forms
In the News
Nurse's Office
Parish Website
Email Login
PTA
Since both the home and the school are interested in the welfare of the student, cooperation between these two entities will develop a better understanding on the part of each for the other's perspectives, needs, and problems. To achieve this result, Parent-Teacher Associations have been founded.

Every parish associated with a Catholic school is required to have a PTA, which is a member of the Trenton Diocesan Council of Parent-Teacher Associations. It is recommended that teachers and parents meet several times per year for carefully prepared programs that describe and demonstrate practical methods for close collaboration between the home and the school. Preschool parents are also welcomed members of the PTA.

We will ask for help on a volunteer basis at the initial PTA meeting.
PTA 2018 - 2019
Executive Board:
Fundraising Committees:
President
Paula McKeon
Gala
Rosemarie Lakeman
Co-Vice President
Roseann Leibrock
Paula McKeon
Co-Vice President
Christine Wiessel
Christmas Bazaar
Deirdre Myers
Treasurer
McKenzie Hurley
Gina Oliveri
Recording Secretary
Rosemarie Lakeman
Barnes & Noble
Marta Petrocelli
Corresponding Secretary
Jennifer Hurley
Lions Den
Julie Murphy
Christy Russo
Children's Corner
Shirley Scrivanic
Maureen Yurcisin
Stocking Stuffers
Lori Zavaglia
Amanda Ilvento
Special Event Committees:
School Committees:
Career Day
Nicole Guida
Class Parent Representative
Barbara Ahmed
Maureen Yurcisin
Gina Oliveri
Halloween Party
Lisa Bruno
Hospitality
Christine Indursky
Jenna Pierce
Angie Murphy
Mother Son Event
Christy Russo
Joann Dietrich
Mother Daughter Luncheon
Diane D'Errico
Legislative and Choice
Jennifer Dougherty
Shannon Maroldo
Program and Culture
Mimi Consolazio
Cupcake Wars
Jennifer Hughes
Donna Wood
Julie Murphy
Stella Buffalano
5th Grade Mothers Luncheon
Roseann Leibrock
Publicity
Maureen Doehner
Christine Wiessel
Val Condon
Maureen Yurcisin
School Directory
Sara Britton
Volunteer Coordinator
Vivian Torres
Welfare and Concerns
Jennifer Hurley